Lately I was asked to write a few words about Pflection. So I decided two write a new Blog Post.
What is Pflection?
Pflection is FDT View used for code review.
The view is separated in three columns.
First column contains information collected by FDT on elements you selected. Pflection reacts on selections made in Project or Outline View. Multi selection is also supported.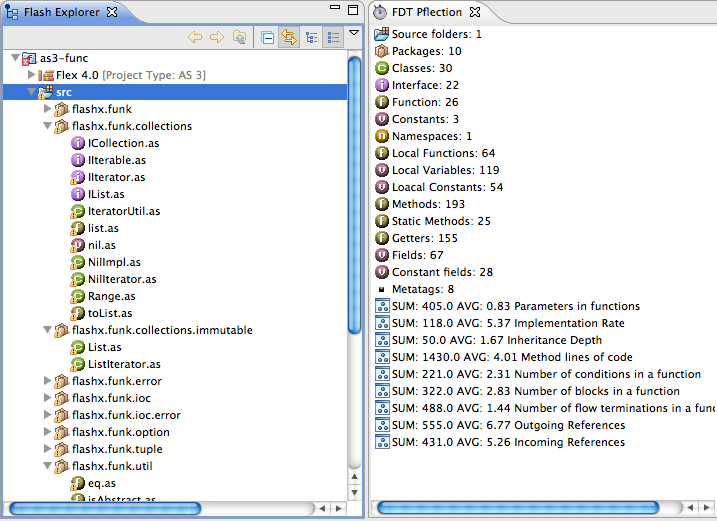 As you can see there are two kinds of collected data.
1. A list of a certain elements with a quantity
2. A list of OO and functional characteristics with absolute quantity and average distribution.
On metric selection in first column, second column will show the compound items.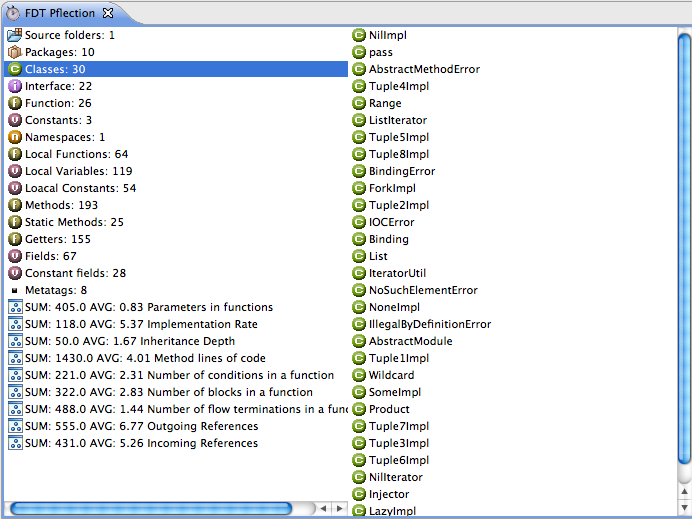 In case of certain elements list user gets a quick view on names of elements and can open the element in source editor by double click. This way user may find poorly named elements.
When a characteristic item is selected, user will see the distribution list in second column and the elements compound in the distribution if one is selected in second column.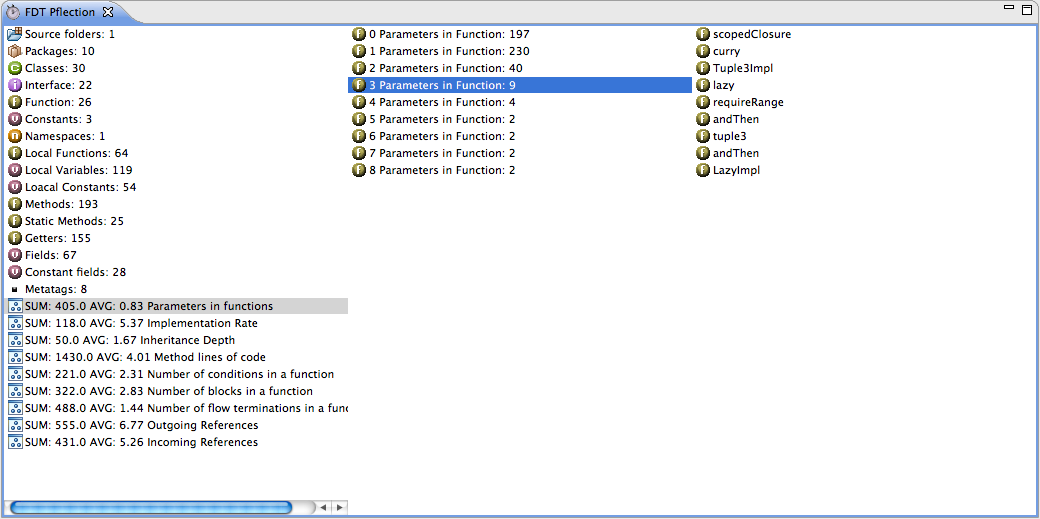 So how does Pflection help me to improve my design?
As already mentioned, you can improve the naming of your elements by browsing through element lists.
You can lookup the distribution of interface implementations and class inheritance depth.
I suggest deep class inheritance is not always a good solution and an interface should be implemented more than one time.
You also can lookup coupling of elements through Incoming/Outgoing Reference ratio.
Complexity of functions may be monitored by:
- number of method lines of code,
- number of parameters you may use to call this function
- number of blocks in a function
- number of conditions / branches introduced in function btw. this number correlates with number of test you need to get a 100% code coverage
- number of flow terminations
Thank you for your time and have fun with Pflection.
PS: I used funk-as3 for demonstration / screenshot creation.